St. Francis Chapel is a Roman Catholic chapel in the Prudential Center shopping mall, located in the heart of Back Bay Boston. The Chapel is staffed by the Oblates of the Virgin Mary.
In the Area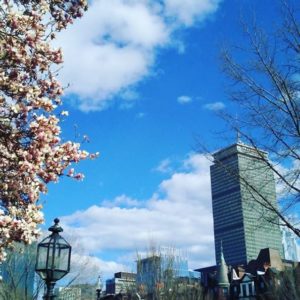 MIT, Boston University, Northeastern University, The Museum of Fine Arts, Berklee College of Music, Symphony Hall (home of The Boston Symphony Orchestra and The Boston Pops), Fenway Park, and the Boston Conservatory of Music are all located within a few blocks from the Prudential Center.
St. Clement Eucharistic Shrine and Our Lady of Grace Seminary are only a few blocks away—they serve as the "motherhouse" of the Oblates of the Virgin Mary in the United States. In the midst of a very busy city, St. Francis Chapel is an "oasis of silence" and an "oasis of prayer" for all who visit.
The Oblates
St. Francis Chapel is staffed by the Oblates of the Virgin Mary, a Roman Catholic religious congregation of priests and brothers dedicated to working towards a rebirth of spirituality in today's world. The Oblates were founded in 1830 by Venerable Fr. Bruno Lanteri in northern Italy. The Oblates now have houses in various parts of the world.
Meet Our Staff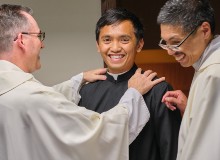 A Simple Gift
The Oblates are here for you throughout your faith journey — It is our simple gift to you. Consider a simple gift in return to support our work and ministries through our Annual Fund.
Give to the Annual Fund