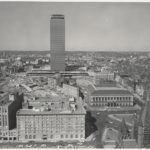 Half a century before Pope Francis urged Catholics to go out to the "existential peripheries," Richard Cardinal Cushing, Archbishop of Boston,  had a vision to establish places of worship in the middle of people's daily lives — where they live, play and work.
St. Francis Chapel was founded in 1969 in the newly-built Prudential Center. It joined Our Lady of the Airways at Boston Logan Airport and Our Lady of Good Voyage in the Seaport district, as a place for people to find God in the midst of a busy world.
Staffed by the Oblates

The Oblates of the Virgin Mary have staffed St. Francis Chapel since 1983. The Oblate priests and brothers oversaw the relocation of the Chapel to its present site in 1992, when the Prudential Center underwent a dramatic renovation.
Before and After Photos of the Renovation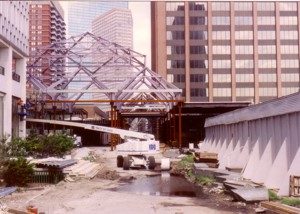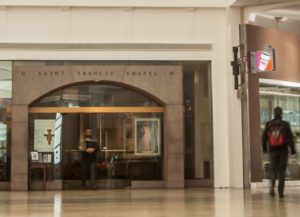 Nearly fifty years later, St. Francis Chapel continues to provide a place to encounter the Heart of Christ in the heart of the city.