The Lanterian for September 25, 2022
The Lanterian for September 18, 2022
The Lanterian for September 11, 2022
The Lanterian for September 4, 2022
The Lanterian for August 28, 2022
The Lanterian for August 21, 2022
The Lanterian for August 14, 2022
The Lanterian for August 7, 2022
The Lanterian for July 31, 2022
The Lanterian for July 24, 2022
The Lanterian for July 17, 2022
The Lanterian for July 10, 2022
The Lanterian for June 26, 2022
The Lanterian for June 19, 2022
The Lanterian for June 12, 2022
The Lanterian for June 5, 2022
The Lanterian for May 29, 2022
The Lanterian for May 22, 2022
The Lanterian for May 15
The Lanterian for May 8, 2022
The Lanterian for May 1, 2022
The Lanterian for April 24, 2022
The Lanterian for April 17, 2022
The Lanterian for April 10, 2022
The Lanterian for April 3, 2022
The Lanterian for March 27, 2022
The Lanterian for March 20, 2022
The Lanterian for March 13, 2022
The Lanterian for March 6, 2022
The Lanterian for February 27, 2022
The Lanterian for February 20, 2022
The Lanterian for February 13, 2022
The Lanterian for February 6, 2022
The Lanterian for January 30, 2022
The Lanterian for January 23, 2022
The Lanterian for January 16, 2022
The Lanterian for January 9, 2022
The Lanterian for January 2, 2022
The Lanterian for December 26, 2021
The Lanterian for December 19, 2021
The Lanterian for December 12, 2021
The Lanterian for December 5, 2021
The Lanterian for November 28, 2021
The Lanterian for November 21, 2021
The Lanterian for November 14, 2021
The Lanterian for November 7, 2021
The Lanterian for October 31, 2021
The Lanterian for October 24, 2021
The Lanterian for October 17, 2021
The Lanterian for October 10, 2021
The Lanterian for October 3, 2021
The Lanterian for September 26, 2021
The Lanterian for September 19, 2021
The Lanterian for September 12, 2021
The Lanterian for September 5, 2021
The Lanterian for August 29, 2021
The Lanterian for August 22, 2021
The Lanterian for August 15, 2021
The Lanterian for August 8, 2021
The Lanterian for August 1, 2021
The Lanterian for July 25, 2021
The Lanterian for July 18, 2021
The Lanterian for July 11, 2021
The Lanterian for July 4, 2021
The Lanterian for June 27, 2021
The Lanterian for June 20, 2021
The Lanterian for June 13, 2021
The Lanterian for June 6, 2021
The Lanterian for May 30, 2021
The Lanterian for May 23, 2021
The Lanterian for May 16, 2021
The Lanterian for May 9, 2021
The Lanterian for May 2, 2021
The Lanterian for April 25, 2021
The Lanterian for April 18, 2021
The Lanterian for April 11, 2021
The Lanterian for April 4, 2021
The Lanterian for March 28, 2021
The Lanterian for March 21, 2021
The Lanterian for March 14, 2021
The Lanterian for March 7, 2021
The Lanterian for February 28, 2021
The Lanterian for February 21, 2021
The Lanterian for February 14, 2021
The Lanterian for February 7, 2021
The Lanterian for January 31, 2021
The Lanterian for January 24, 2021
The Lanterian for January 17, 2021
The Lanterian for January 10, 2021
The Lanterian for January 3, 2021
The Lanterian for December 27, 2020
The Lanterian for December 20, 2020
The Lanterian for December 13, 2020
The Lanterian for December 6, 2020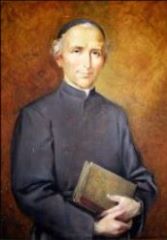 Past issues of The Lanterian are also available to those looking for additional resources and readings by clicking in the upper right hand of the current issue above.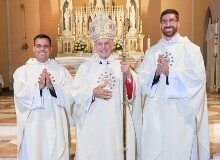 Sharing in Your Journeys
It's our greatest joy to share in your journeys of faith, and we're only able to do this because of generous supporters like you. Let's keep making a difference in the spiritual journeys of God's people together.
Support Our Ministries