Thanks to generous people like you, St. Francis Chapel is celebrating 50 years of making the love of Jesus present in this most contemporary of places — the modern marketplace. The Chapel is an oasis of silent prayer and peace, situated inside the Prudential Center Mall where the faithful of the city and from around the world may encounter the heart of Christ in the heart of Boston.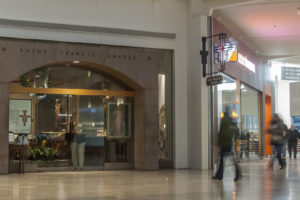 As we seek to continue our ministry of sharing the riches of the Catholic Faith, we must also address the financial challenges of operating in this privileged space. Your sustained sacrificial generosity is the principle source of the spiritual and financial resources that allow us to continue this important work of Christ. First, we need to pray regularly for each other in this community. It is an indispensable source of spiritual power to build up the Body of Christ. Second, for the financials, if you are a visitor and able to make a special one-time financial gift to pass on the joy of this holy place to the next visitors, we are grateful to you. For those who are more frequent patrons we must rely on your sustained commitments to financially enable the Chapel to remain open. Please consider making a recurring donation. Please take a moment to view the chart below and prayerfully consider how you can become a vital part of our Chapel Family.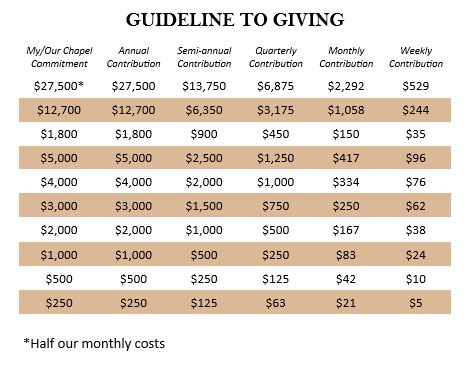 Thank you and may God bless you richly in Christ!