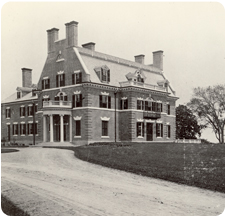 Located on the outskirts of Boston, St. Joseph Retreat House provides a quiet space for prayer where a person can rediscover and deepen his or her relationship with God. The Retreat House is staffed by the Oblates of the Virgin Mary. The essential mission and ministry of our religious community is to provide directed and preached retreats and spiritual direction inspired by the Spiritual Exercises of St. Ignatius. Pope John Paul II once said that prayer can change the course of history. A part of that history is the life of men and women, who, when touched by Christ, can change the world.
Photo courtesy; Milton Historical Society
---
History of St. Joseph House
St. Joseph house itself has a rich history which is interesting and inspiring. It was the home of Ernest William Bowditch (1850-1916). Bowditch was born in Brookline, Massachusetts and educated in the Brookline public schools.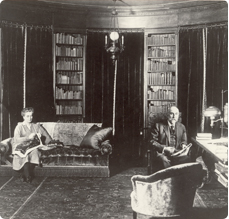 Bowditch was a talented designer, both creatively and technically, as well as an adept manager of project construction. In 1870, he helped to survey the Isthmus of Darien which was to become the Panama Canal. He was involved in municipal project designs which included structural engineering, land surveying, cemetery design, subdivision layout, and landscape design at summer resorts of the wealthy, especially Newport, Rhode Island. His projects there included Cornelius Vanderbilt's Breakers, as well as the estates of Ogden Goelet, Catherine Lorillard Wolfe, Pierre Lorillard and Charles Lanier, to name only a few.
Bowditch also designed many parks. Two notable surviving examples from the 1890's are Rockefeller Park and the connecting Shaker Lakes Park on Cleveland's Erie-oriented horseshoe park system, much like Boston's "Emerald Necklace." In the late 1880's and 1890's, Bowditch executed landscape designs for several subdivisions: Tuxedo Park in New York; Newton Terraces in Waban and Allston Park in Allston, Massachusetts; and Shoreby Hill in Jamestown, Rhode Island; as well as the suburban Cleveland communities of Clifton Park and Euclid Heights.
Photo courtesy; Milton Historical Society
 (cf. www.miltoncemetery.com)
St. Agatha's School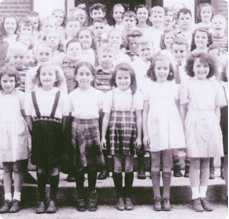 On September 22, 1941, the first day of school began for forty-two first graders at the St. Agatha's parish school which was the former Bowditch Estate. The school, located a half mile from St. Agatha's parish, was staffed by the Sisters of Saint Joseph. It eventually became a school for grades first through eighth.
On September 9, 1951, the new and present day St. Agatha's school was dedicated by Archbishop Richard Cushing. After this time, the house served as a convent for the Sisters of Saint Joseph until 1984.
Seminary Formation for the Oblates of the Virgin Mary
In 1985, the house was purchased by the Oblates of the Virgin Mary from the Archdiocese of Boston.  From, 1985 through 1991, it served as a novitiate for seminarians preparing to make their first religious vows. Afterwards, and until 1997, St. Joseph's became a House of Theological Studies for Oblate seminarians preparing for final vows and priesthood.
St. Joseph Retreat House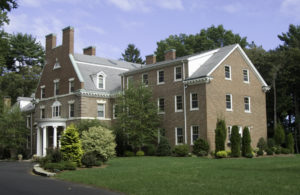 During the years 1997 until 2001, a limited number of retreats were given at the house, but it mainly served as a residence for members of the Oblates of the Virgin Mary community.  Then in 2002, a decision was made by the Oblate community to undertake a major renovation of the house for the express purpose of offering retreats exclusively.  From 2003 through 2008, the renovations took place in three different stages. These renovations included significant and necessary repairs as well as a complete restoration of the house to its original beauty. At the beginning of 2009, all phases of the renovations were completed and the house was ready for the Oblates of the Virgin Mary to begin their full time retreat ministry.
St. Mary Chapel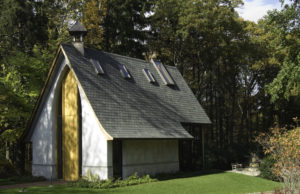 Construction for St. Mary Chapel began in 2009 and was completed in 2010. On August 15, 2010, the chapel was dedicated by Cardinal Seán O'Malley.  The inspiration for the chapel was born while a member of the Oblates was visiting the Schoenstatt community near Koblenz, Germany. On the property, was a simple chapel, dedicated to Mary, that had a profound and inspiring impact on him.  Taking that same inspiration, the Oblates built a chapel, also dedicated to Mary, which would provide a sacred and inspirational place for prayer and contemplation.