The Oblates help men and women experience the joy of encountering Jesus especially by teaching them how to pray with the Scriptures. By offering spiritual direction and retreats, the Oblates help people grow in discernment of spirits, the ability to hear and respond to the movement of the Holy Spirit in their lives. Fr. Bruno Lanteri, our founder, discovered a powerful tool to help people grow their relationship with Jesus using the Spiritual Exercises of St. Ignatius.
Staff
For the past 400 years, thousands of retreatants have been richly blessed by following what the Lord showed to St. Ignatius of Loyola in prayer. Oblates offer the Spiritual Exercises of St. Ignatius, and our house is especially suited for individual retreatants, to whom we give directed retreats.
The Oblates of the Virgin Mary began our retreat work in the Philippines in 1997. Since that time, we have given hundreds of retreats and recollections in Cebu and around the Philippines in preached and directed form. Oblates stationed in Cebu travel frequently to other islands in the Philippines to give retreats, and have also given retreats or seminars in India, Japan, South Korea, Mongolia, and Papua New Guinea. Direction can also be given in Visayan or Tagalog.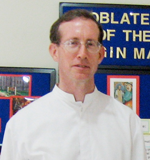 Fr. Greg Short, OMV
A certified spiritual director with 29 years experience in giving preached and personally directed Ignatian retreats.
Fr. Lino Estadilla, OMV
A native of Nabua, Bicol, joined the staff full time prior to his ordination to the priesthood in December 2006. He specialized in biblical studies at St. John's Seminary, Boston, USA.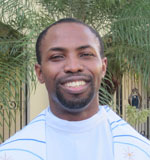 Fr. Nnamdi Moneme, OMV
Has recently joined the staff after two years of parish work at St. Mary's Parish in Alton, Illinois. He is originally from Nigeria and specialized in Ecclesiology at St. John's Seminary in Boston, USA.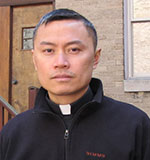 Fr. Jerry Joaquin, OMV
Ordained in September 2014, Fr. Jerry is currently the assistant formator for the postulants and gives preached and personally directed Ignatian retreats.