"Even if I should fall a thousand times a day, a thousand times I will get up again and say Nunc Cœpi–Now I begin."

Venerable Pio Bruno Lanteri
These words of the founder, Venerable Pio Bruno Lanteri (1759-1830), capture the spirit and mission of the Oblates of the Virgin Mary. Father Lanteri lived in northern Italy in a time of great moral confusion and spiritual discouragement. He formed the Oblates to be both contemplatives and apostles, men of study, prayer, and compassionate pastors.
Today, serving in nine countries around the world, the Oblates bring hope for a new beginning. This hope springs from five key attributes essential to Oblate Spirituality: Mercy, Mary, Fidelity, Discernment, and Zeal for souls in today's world.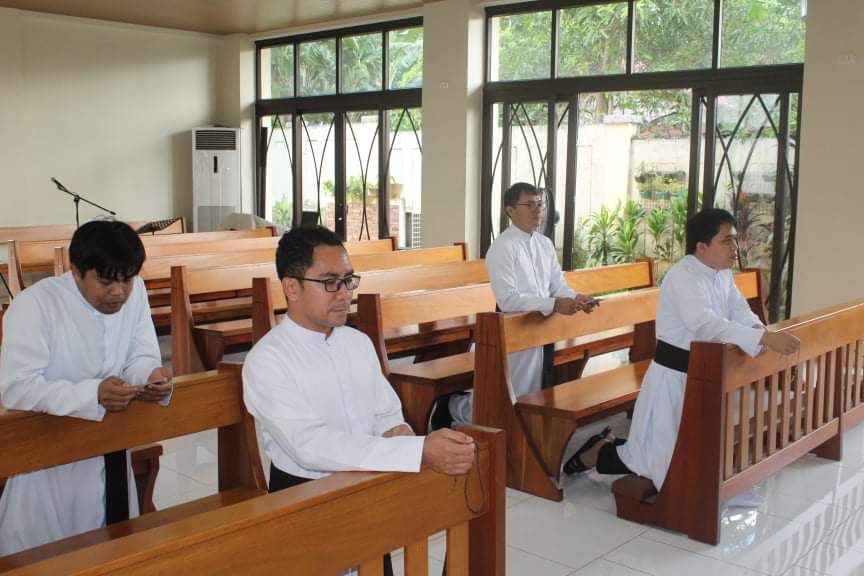 Explore Venerable Lanteri's Teachings
Fr. Timothy Gallagher, OMV, shares the words and teachings of Venerable Bruno Lanteri in a free virtual workshop, Overcoming Spiritual Discouragement. Register anytime to learn more about Ven. Lanteri's spiritual direction and the practical applications for your spiritual journey.
May We Pray For You?
Submit a prayer request and the Oblates will pray for your special favors and intentions through the intercession of Venerable Bruno Lanteri.