From serving together to celebrating together! The 2019 OMV Gala Celebration is happening in Boston on April 27th and we hope you'll join us in honoring more than 200 years of service.
In addition to cocktails and dinner, the evening will include opportunities to connect with the Oblate community, bid on world-class auction items, and hear from an inspiring speaker on living a life of faith that honors God.
Guest Speaker: Andreas Widmer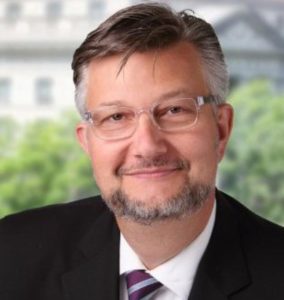 From the Swiss Guard to CEO, Andreas Widmer will offer insights from his spiritual journey as a guest speaker at this year's event. He's the author of The Pope & The CEO: John Paul II's Leadership Lessons to a Young Swiss Guard, which describes his personal relationship with Pope John Paul II and the lessons learned when it comes to living a life of faith in business and beyond.
We're excited for gala attendees to hear Andreas' thoughts on how to create a spiritually fulfilling life, especially since the Oblate community focuses so much of our ministry work on the rebirth of spirituality in today's world.
Like many of us, Andreas has turned to God in times of uncertainty to ask, "What would you have me do?" But he was surprised by the Pope's insistence that he should decide for himself, leading him to a life-altering realization: "Our Father is not authoritarian. God is giving us a life, not that life happens to us, but that the life happens for us. We can interpret how to use our gifts."
For those who have worried about the direction of their personal and professional lives—or even how best to contribute to the world—Andreas' message will encourage you to rethink the definition of success and focus on a path that's more about love for others.
"The things that God wants us to do are often much simpler than we think. We tend to over-complicate God's will when the biggest impact we can have might be something smaller and right in front of us."
Don't miss this chance to hear his story and open your heart. Even if you can't attend the Gala, head over to our bookstore to buy a copy of his book today!
Supporting Our Seminarians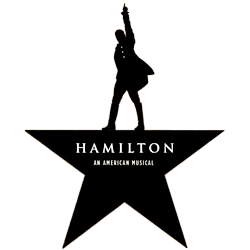 By attending the event, you'll contribute to our Seminarians Scholarship Fund, which offers ongoing support as men of faith begin a lifetime of service in our communities. The Gala also offers a unique opportunity to meet our seminarians as well hear from Oblates about their ministry work around the world.
Live and silent auctions are another exciting way to contribute to the Oblate mission. While there are a lot of auction items ready for bidding, you won't want to miss the chance to win an all-inclusive trip to New York City (with airfare and lodging!) to see Hamilton on Broadway.
Tickets On Sale Now
To save your seat for an evening of joyful celebration, purchase your ticket today. Ticket pricing is $200 per person and you can buy them online until 8pm on Friday, April 26th.