We are blessed that Brs. Nathan Marzonie, Leland Thorpe and Jonas Verdeflor, OMV, have continued their commitment to answering God's call with the Oblates of the Virgin Mary.
We invite you to watch highlights from their Final Vows on January 28th and Diaconate Ordination on January 29th, 2022. You can also view the full Mass services below, along with joyful images of these milestone events.
Final Vows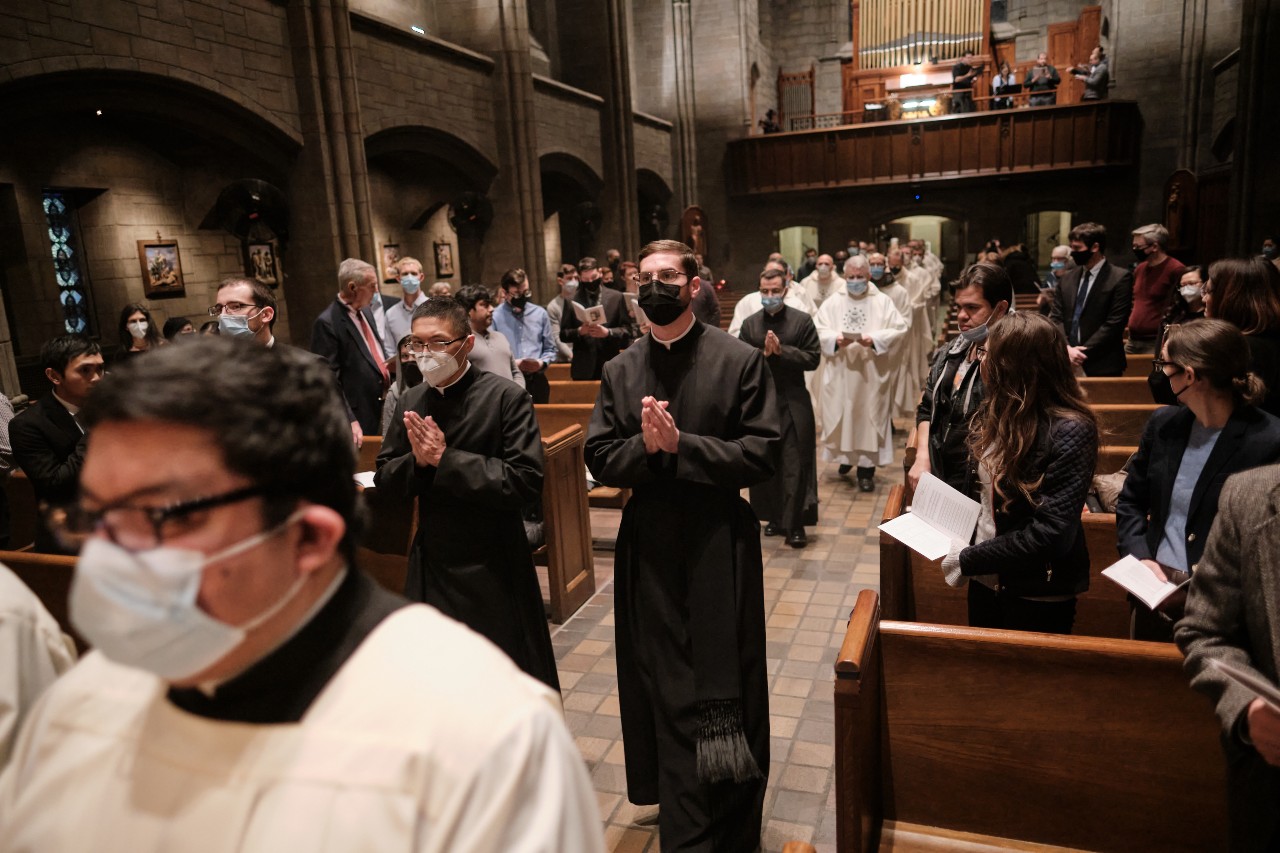 Diaconate Ordination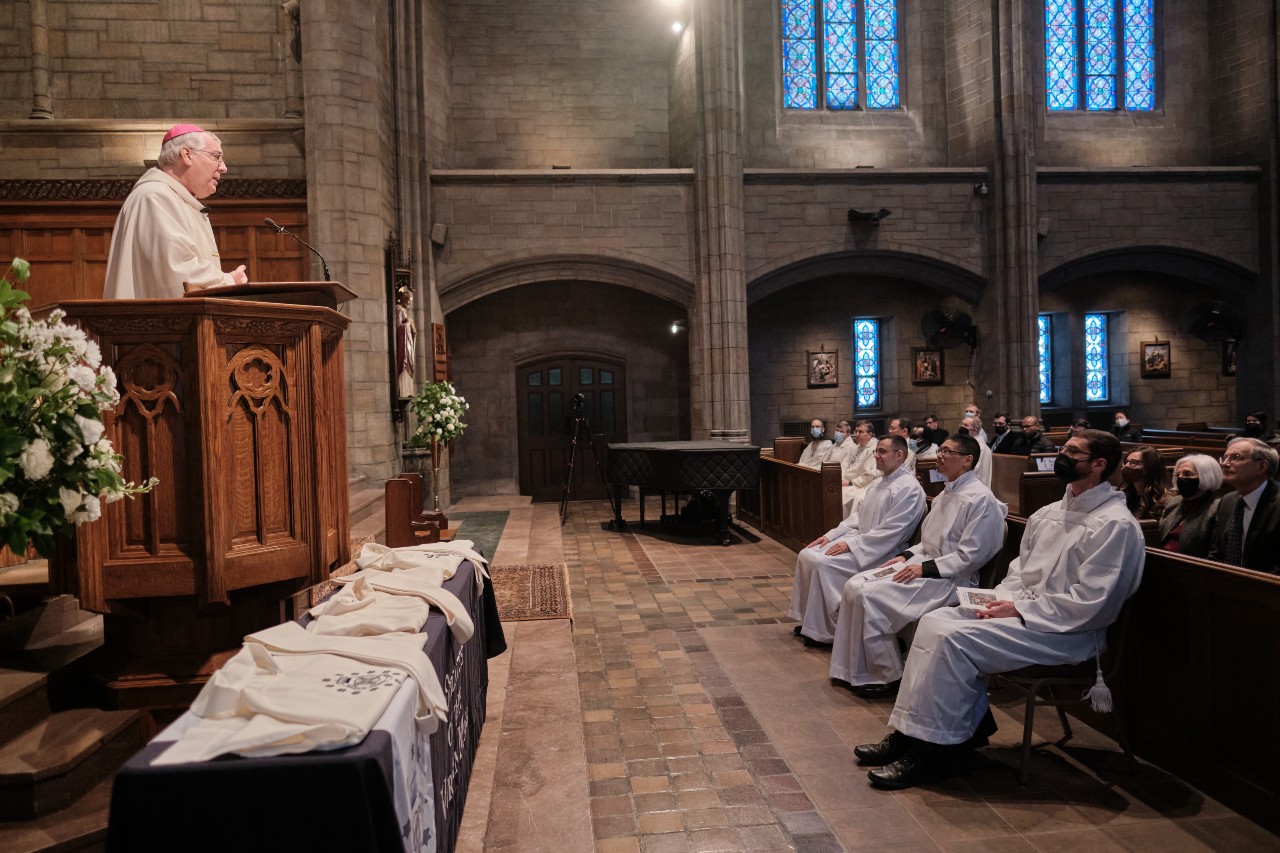 Make a Gift in Honor of Our Seminarians
If you'd like to celebrate Deacons Leland, Jonas and Nathan, making a gift to the Seminarian Fund supports all those answering God's call to service through the Oblates of the Virgin Mary. The fund helps cover the cost of living, learning and service in our seminaries so that each young man can remain focused on his formation.