The Lanteri Center for Ignatian Spirituality offers parish retreats that focus on Ignatian prayer and discernment.
Pope Francis, in Evangelii Gaudium, has invited each of us to a "renewed personal encounter with Jesus Christ" on an "unfailing daily basis." He has also spoken of the "necessity of discernment of spirits" for Christians.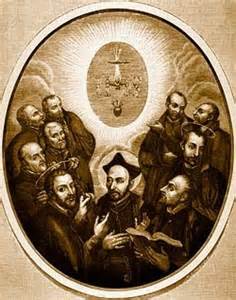 What Are Parish Retreats?
During Catholic parish retreats, the whole parish is invited to strengthen their faith together as a community, as well as to revisit their individual relationships with God to open up their minds and hearts to His word.
The retreat leader will guide your parish through a series of prayers, meditations and reflections throughout a day or week-long retreat. The focus of these exercises depends on the selected theme of the parish retreat.
Parish Retreat Themes
We offer parish retreats focused on the following four themes:
If this is your first parish retreat, we'd recommend beginning with the Ignatian Prayer theme. Contact us to discuss the best retreat theme for your parish.
Retreat Formats
The retreats are held primarily in your church, with the possibility of using extra space in a parish hall or conference room. We offer the retreats in two formats:
The first is an intensive retreat that runs from Friday evening at 7 PM until Saturday afternoon at 4 PM. It includes two conferences on Friday evening from 7 to 9:30 PM, and three to four conferences on Saturday from 9 AM to 4 PM. There is time available between conferences for personal prayer, discussion, Mass and confessions.
The second format is over four days, from Sunday through Wednesday evening. The conferences and prayer time would run from 7-8:30 PM each evening. We could also offer the same conferences in the morning for the early crowd, before or after daily Mass.
Please consider bringing your parishioners into this vital contact with the Lord. It is a gift that will change the course of their lives and continue to bear fruit for years to come.
"Lord, teach us to pray."

The Disciples to Jesus
To schedule a retreat, please contact the Lanteri Center. We'd be happy to discuss the theme and format that's best for your parish.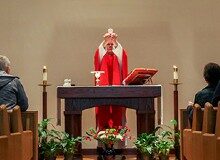 Share Your Intentions & Honor a Loved One
Let's join together in prayer and the celebration of Mass! We invite you to engage with us by sharing your intentions and honoring your loved ones, either living or deceased, through our Masses & Memorials options.
Honor a Loved One