Have you ever wondered how people become Saints? Or why we continue to officially declare new Saints in modern times? The steps to becoming a publicly recognized Saint can seem ancient and mysterious, but canonization is actually a structured process that strengthens and celebrates our Catholic faith.
Learn more about how a person becomes a canonized Saint and why the Saints play an important role in our everyday lives.
The Basics of Sainthood
In the most basic and broadest sense, all souls who are in heaven are Saints. The Church formally recognizes and names many of these Saints through the process of canonization.
While only a few Saints are canonized, these individuals are exceptional examples of how we can serve God and aspire to Sainthood during our lifetime. What better place for inspiration than people who've exemplified the commandment to "love the Lord your God with all your heart, with all your soul, and with all your mind."
How Do You Become a Saint?
The process for a man or woman to become a canonized Saint includes four phases. The first phase names them a Servant of God, and subsequent phases determine the eligibility to be proclaimed Venerable, Blessed, and, finally, Saint.
A Cause for Beatification and Canonization begins and the candidate is called Servant of God.
The Positio (or case) is created to document the person's Heroic Virtue and they are voted to become Venerable.
Evidence of a first miracle is investigated and verified, and they are declared Blessed.
After a second miracle is proven, the person is named a Saint and is canonized by the Pope.
Servant of God
The first of many requirements is that the person has been dead for at least five years. The required waiting period helps ensure that the candidate has an enduring reputation among the faithful. Once this time is up, an official Cause or process for canonization can begin and the person is named "Servant of God."
Venerable
With the Cause officially opened, the Church looks deep into the person's life by interviewing witnesses, reviewing writings and examining how they lived. For example, Mother Theresa's life working with the poor in Calcutta supported her Cause.
A Positio is then presented to the Congregation for the Causes of Saints to vote on whether or not there is sufficient evidence of the candidate's Heroic Virtue. If the Pope approves, they are declared to be a "Venerable Servant of God" signaling that the person's life is an inspiring example for all of the faithful.
Blessed
The next step of beatification requires evidence of a miracle by God through the intercession of the specific candidate. The Church must thoroughly investigate each miracle, working with the scientific community and medical experts—including non-believers—to determine that there's not a natural explanation. Once the Pope confirms a miracle took place, the candidate is declared to be "Blessed" and in heaven. Catholics can privately venerate them and go to them for intercessory prayers.
Saint
The final step toward canonization happens when a second miracle is confirmed through the same rigorous investigation as before. The Pope performs the ceremony of Canonization, verifying that the person is in heaven with God. Catholics can now publicly venerate the Saint and ask for their help through prayerful intercession. They are also assigned a special feast day that all Catholics can celebrate through Mass.
A Growing Community of Saints
The number of publicly affirmed Saints is ever-changing. Pope Francis recently canonized eight new Saints and thousands more are currently going through the various stages of the process.
Included in this list is Venerable Bruno Lanteri, the founder of the Oblates of the Virgin Mary. His teachings and writings continue to be relevant centuries later and are reflected in our ministries. In particular, Ven. Lanteri's messages of hope and the ability for all of us to "begin again" are a powerful legacy and reminder for today's Catholics. (We'll be talking more about his Cause in an upcoming post.)
Another candidate with modern day appeal and a dedicated following is Venerable Carlo Acutis, a joyfully devout Italian teenager who passed away from leukemia at 15. His spiritual path embraced technology in order to document and share Eucharistic miracles, offering an inspiring example for the growing number of American youth who have found themselves moving further away from God.
There's no limit to the number of Saints—God wants each of to follow His plans for us and strive for Sainthood during our lifetime so that we join Him as Saints in heaven. If you have a serious desire to become a Saint and live a religious life of service, you might even be on the path to becoming an Oblate Religious Priest or Brother.
Saints in Everyday Life
It's a common misconception to think that canonized Saints lived perfect lives. The truth is that many faced significant challenges and periods of doubt that they overcame with the grace of God, something many of us can relate to. In the words of St. Augustine, "Every Saint has a past, and every sinner has a future."
The existence of canonized Saints serves as a mirror of God's love and intention for every one of us. According to Father Bill, they can play an important role in helping us get through this life with hope and encouragement.
"God created us as a human family, and we need examples from others who are like us. With Saints, He shows us that it's possible to have an impact on the world, no matter how small, and that we're not alone. They are like me. They can pray for me. They help me to be the best version of myself."

Fr. Bill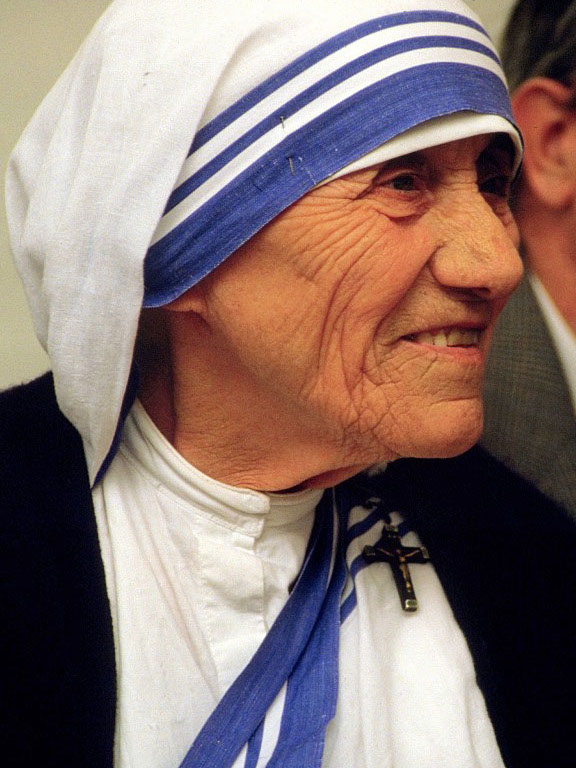 Part of the rebirth of spirituality is celebrating the extraordinary people of faith and turning to them to share what's in our hearts. Do you have any questions about how someone becomes a canonized Saint? Are there any candidates for canonization that you hope to see become Saints in your lifetime? We welcome your thoughts in the comments below.