The teachings and spirituality of Venerable Bruno Lanteri were preserved in his writings and have remained actionable and relevant in modern times. The writings included here constitute a small sample of Venerable Bruno Lanteri's many notes, sermons, letters of spiritual direction and other compositions.
"Be of good heart, because the Lord is with you, and he loves you." Ven. Bruno Lanteri
Counsels of Mercy
Venerable Lanteri spoke and wrote about God's infinite mercy and the love, hope and fulfillment that it can bring to a life at every opportunity. Read excerpts from his writings for encouragement and reflection on God's mercy.
Read Lanteri's Counsels of Mercy
Counsels of Hope
While fears or perceived failings might keep us from turning to God, Bruno Lanteri encouraged people to approach the Lord with confidence in His mercy. Browse excerpts of Ven. Lanteri's writings and letters that speak to the power and necessity of hope for God's love.
Read Lanteri's Counsels of Hope
Directory of the Original Rule
Bruno Lanteri labored over a directory that would expound the early Rules of the Congregation and describe more fully how Oblates were to live them. Browse this in depth look at the Rule from the perspective of the founder of the Oblates of the Virgin Mary.
Read The Directory of the Original Rule
Letter to a Grieving Mother
Ven. Lanteri wrote a letter to a woman who recently lost her child. He conveys a message of both human and spiritual solace, encouraging her and her children to turn to God in times of grief.
Read the Letter
Letter to a Discouraged Friend
In "Letter to a Discouraged Friend," Lanteri encourages trusting and placing hope in God to work through times of uncertainty and discouragement. The themes of his spiritual direction, overcoming discouragement and the fidelity of prayer, find their way into this letter as well.
Read the Letter
Quality of Actions
Read excerpts from the Directory of Venerable Bruno Lanteri that outline the importance of doing good actions and doing them well, day in and day out.
Read the Quality of Actions Excerpts
Gentleness and Humility
Many of Bruno Lanteri's writings stress the importance of gentleness and humility in everyday life, offering one peace and joyfulness. Read excerpts from three of his letters that encourage this fulfilling way of life.
Read Excerpts on Gentleness and Humility
Lanteri and the Eucharist
Although this account was not written by Ven. Lanteri himself, it describes the last days of his life by a former atheist who had a change of heart after hearing Lanteri's teachings. The excerpt demonstrates Lanteri's devotion to the Eucharist during the end of his life.
Read About Lanteri's Devotion to the Eucharist
The Spiritual Writings of Venerable Pio Bruno Lanteri
The Oblates of the Virgin Mary compiled a book filled with Venerable Bruno Lanter's writings on spirituality, including his personal spirituality, prayer and meditation, devotion to Mary and spiritual direction.
Read Lanteri's Spiritual Writings
---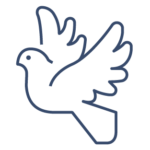 Explore More of Ven. Bruno's Teachings
Fr. Timothy Gallagher, OMV, shares the words and teachings of Venerable Bruno Lanteri in a free virtual workshop, Overcoming Spiritual Discouragement. Register anytime to learn more about Ven. Bruno's spiritual direction and the practical applications for your faith journey.