As you pray for the intercession of Ven. Bruno Lanteri, it may be helpful to have some prayers and his own writings on hand. This booklet contains some information about Venerable Bruno and a short selection of prayers and practices that he cherished, including prayers to the Virgin Mary and excerpts from the Spiritual Exercises of St. Ignatius.
Download the Booklet
One of our Guild members has generously translated the prayer booklet to French. Click here for French.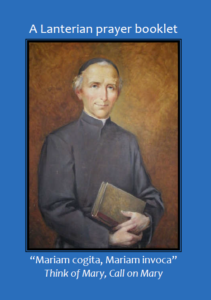 ---
"Remember to lift up your heart often to God, but gently and with peace."

Ven. Bruno Lanteri
---
The booklet is lovingly dedicated to the memory of Fr. Gregory Allen Staab, OMV. Father Staab provided spiritual direction based on the Spiritual Exercises of Saint Ignatius of Loyola, and, with his deep devotion and great love for the Blessed Virgin Mary, guided many in making their Consecration to Jesus through Mary.